This is a list of books recommended for more insight on small talk: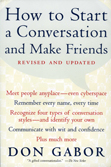 Don Gabor
How To Start A Converstaion And Make Friends
Find on Amazon
Follow Don Gabor's simple guidelines and you'll be able to strike up a conversation with anyone anywhere. Learn how to keep the conversation going by asking the right questions, using the right body language, and avoiding conversational pitfalls.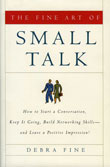 Debra Fine
The Fine Art Of Small Talk
Find on Amazon
Debra Fine will show you how to connect with others regardless of the occasion, come across composed and self-assured, start a conversation, avoid awkward silence, adopt effective listening skills that will make you a better communicator, convey warmth and enthusiasm, make a positive lasting impression, and exit gracefully.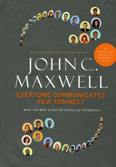 John C. Maxwell
Everyone Communicates Few Connect
Find on Amazon
How can you really connect with others? John Maxwell says, "Connecting is the ability to identify with people and relate to them in a way that increases your influence with them. The ability to communicate and connect with others is a major determining factor in reaching your potential. To be successful you must be able to connect with others." John teaches you the skills to learn how to connect.