This is a list of books recommended for more insight on your own personal success: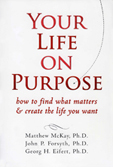 Matthew Mckay, Ph.D., John P. Forsyth, Ph.D., George H. Eifert, Ph.D.
Your Life on Purpose
Find on Amazon
Discover how to find and do what you are passionate about. Learn how to keep mental obstacles, fears, and daily demands from blocking your path to fulfillment. Learn how to focus on what truly matters to make your dreams a reality. Stop postponing your goals and dreams. Your life on purpose is about doing what matters to you every day to feel fulfilled and alive.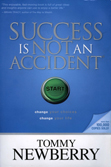 Tommy Newberry
Success Is Not An Accident
Find on Amazon
With the help of America's Success coach, Tommy Newberry, you'll learn how to:* Develop a life-changing mission statement.
* Create, set, and achieve exciting and attainable goals.
* Manage your time and stress levels to achieve peak effectiveness.
* Unleash the amazing power of visualization and self-talk.
* Quickly boost your natural energy levels.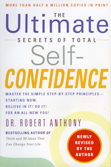 Dr. Robert Anthony
The Ultimate Secrets Of Total Self-Confidence
Find on Amazon
Dr. Anthony offers a handbook for breaking loose from mediocrity and dissatisfaction. His approach is foundeed on the principle that every person does his or her best in every situation given their current level of self-awareness; by being willing to open up our minds and question those old beliefs, realign our thoughts using our creative imagination, and reach for our passionate motivation and sense of purpose, we can raise our awareness as well as our expectations, and set ourselves on the road to a better future.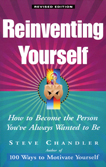 Steve Chandler
Reinventing Yourself
Find on Amazon
Steve Chandler helps you develop your hidden potential. You will learn techniques for breaking down negative barriers and letting go of pessimistic thoughts that prevent you from achieving your dreams and goals. The book offers many recommendations on how to reinvent yourself from the limited, fictional persoanality of old to the person you have always wanted to be.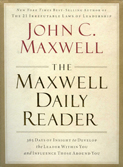 John C. Maxwell
The Maxwell Daily Reader
Find on Amazon
The Maxwell Daily Reader provides you with timeless leadership principals that can begin to transform your leadership today. The Maxwwell Daily Reader draws its unique power from an ageless truth: The heart of leadership is created through actions, put into practice one day at a time. Each message will equip you with the inspiration to unlock and bring out the leader within you.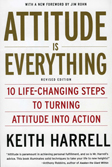 Keith Harrell
Attitude Is Everything
Find on Amazon
Attitude Is Everything is an enlightening,  inspiring, and practical guide for gaining control of your career and your life by ridding yourself of negative baggage, building positive attitudes, and turning them into action to help you achieve your dreams.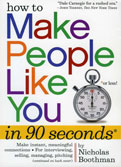 Nicolas Boothman
How To Make People Like You In 90 Seconds
Find on Amazon
How To Make people Like You In 90 Seconds or Less teaches you how to establish instant rapport and make the very best of any relationship within the most criticl first 90 seconds. Learn how to make instant and meaningful connections when searching for a best friend. Step by step it shows you how to make the best of any relationship.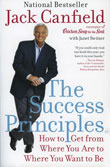 Jack Canfield
The Success Principles
Find on Amazon
The Success principles will teach you how to increase your self-confidence, tackle daily challenges, live with passion or purpose, and realize all of your ambitions. The book spells out 64 timeless principles, if practiced every day, has the power to transform your life.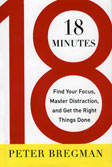 Peter Bregman
18 Minutes
Find on Amazon
18 Minutes explains how to make sure you have plenty of time to do the things that matter most to you in life-so that your life reflects your true values and priorities.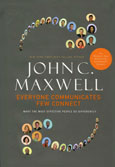 John C. Maxwell
Everyone Communicates Few Connect
Find on Amazon
John C. Maxwell says if you want to succeed, you must learn how to connect with people. Anyone can learn how to make every communication an opportunity for a powerful connection. Maxwell shares his five principles and five practices to develop the crucial skill of connecting.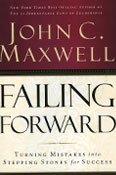 John C. Maxwell
Failing Forward
Find on Amazon
Most people are never prepared to deal with failure. Learn how to confidently look the prospect of failure in the eye and move forward anyway. In life, the question is not if you will have problems, but how you are going to deal with them. Stop failing backward and start failing forward.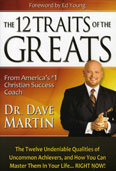 Dr. Dave Martin
The 12 Traits of the Greats
Find on Amazon
Dr. Dave Martin shows you the most effective traits, strategies, and techniques of great performers in life. The profound insights and time-less wisdom on subjects such as focus, passion, decision making, visualization, integrity, and much more will lead you to success in your personal life.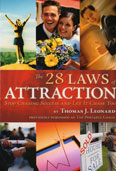 Thomas J. Leonard
The 28 Laws of Attraction
Find on Amazon
With Thomas Leonard's time-tested, power-packed system, you will learn how to maximize the brilliance and energy you already possess to create a thoroughly satisfying life. As you apply these 28 laws, you'll gain the ability to define what success is for you, and learn how to attract the things that matter the most to you in life.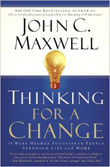 John C. Maxwell
Thinking for a Change
Find on Amazon
To do well in life, we must first think well. But can we actually learn new mental habits? This book answers that questions with a resounding "yes"-and step by step, shows you the mental strategies that can change your life, including: Big picture thinking, creative thinking, shared thinking, and reflective thinking.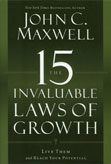 John C. Maxwell
The 15 Invaluable Laws Of Growth
Find on Amazon
John Maxwell explains 15 core principles for reaching your full potential. Now, for the first time John shares everything he has learned about developing yourself so that you have the best chance of reaching your fullest potential.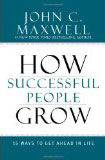 John C. Maxwell
How Successful People Grow
Find on Amazon
In this concise volume, John Maxwell explores principles which are proven to be the most effective catalysts for growth. Learn how to strengthen your self-awareness, broaded your prospects, and motivate others with your positive influence.