This is a list of books recommended for more insight on setting goals: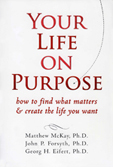 Matthew Mckay, Ph.D., John P. Forsyth, Ph.D., George H. Eifert, Ph.D.
Your Life on Purpose
Find on Amazon
Discover how to find and do what you are passionate about. Learn how to keep mental obstacles, fears, and daily demands from blocking your path to fulfillment. Learn how to focus on what truly matters to make your dreams a reality. Stop postponing your goals and dreams. Your life on purpose is about doing what matters to you every day to feel fulfilled and alive.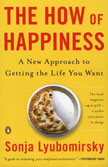 Sonja Lyubomirsky
The How of Happiness
Find on Amazon
Many people look for happiness in the wrong places. We have been conditioned to think that things like a dating partner, beauty, a promotion, or material possessions will make us happy. Unfortunately, while we pursue these short-term pleasures, we ignore the more effective routes to long-tem happiness. Dr. Sonya Lyubomirsky reveals that much of our capacity for happiness is within our power. The How Of Happiness details and delivers a positive and empowering way to sustain a new level of joy in our lives.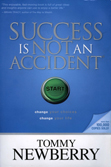 Tommy Newberry
Success Is Not An Accident
Find on Amazon
With the help of America's Success coach, Tommy Newberry, you'll learn how to:* Develop a life-changing mission statement.
* Create, set, and achieve exciting and attainable goals.
* Manage your time and stress levels to achieve peak effectiveness.
* Unleash the amazing power of visualization and self-talk.
* Quickly boost your natural energy levels.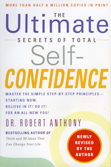 Dr. Robert Anthony
The Ultimate Secrets Of Total Self-Confidence
Find on Amazon
Dr. Anthony offers a handbook for breaking loose from mediocrity and dissatisfaction. His approach is foundeed on the principle that every person does his or her best in every situation given their current level of self-awareness; by being willing to open up our minds and question those old beliefs, realign our thoughts using our creative imagination, and reach for our passionate motivation and sense of purpose, we can raise our awareness as well as our expectations, and set ourselves on the road to a better future.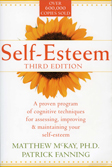 Matthew McKay, Ph.D. and Patrick Fanning
SELF-ESTEEM: A Proven Program Of Cognitive Techniques For Assessing, Improving, and Maintaining Self-Esteem

Find on Amazon

Self-Esteem serves as a comprehensive guide, offering proven programs for assessing, improving, and maintaining your self-esteem. Learn step- by- step methods for helping you achieve the following: Handle your mistakes and respond well to criticism, foster compassion for yourself and others, set and meet goals that will enrich your life, use visualization for self-acceptance, and build self-esteem in children.
Jack Canfield
The Success Principles
Find on Amazon
The Success principles will teach you how to increase your self-confidence, tackle daily challenges, live with passion or purpose, and realize all of your ambitions. The book spells out 64 timeless principles, if practiced every day, has the power to transform your life.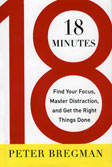 Peter Bregman
18 Minutes
Find on Amazon
18 Minutes explains how to make sure you have plenty of time to do the things that matter most to you in life-so that your life reflects your true values and priorities.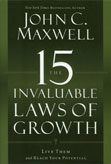 John C. Maxwell
The 15 Invaluable Laws Of Growth
Find on Amazon
John Maxwell explains 15 core principles for reaching your full potential. Now, for the first time John shares everything he has learned about developing yourself so that you have the best chance of reaching your fullest potential.