This is a list of books recommended for more insight on self help: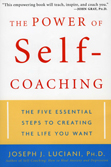 Joseph J. Luciani, Ph. D.
The Power Of Self-Coaching
Find on Amazon
Nobody is born insecure, angry, bored, or depressed. Dr. Luciani explains how unhappiness is just a bad habit. This self-coaching program will help you unlearn reflexive, destructive thinking and arm you with the tools you will need to free yourself from your mental and emotional traps. You will learn how to identify patterns of thought and feelings that are making you unhappy. Develop self-talk techniques to develop new, healthy ways of thinking and feeling, and tap into your creative, intellectual, and emotional potential to live the life you deserve.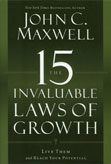 John C. Maxwell
The 15 Invaluable Laws Of Growth
Find on Amazon
John Maxwell explains 15 core principles for reaching your full potential. Now, for the first time John shares everything he has learned about developing yourself so that you have the best chance of reaching your fullest potential.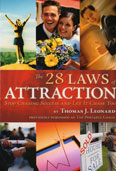 Thomas J. Leonard
The 28 Laws of Attraction
Find on Amazon
With Thomas Leonard's time-tested, power-packed system, you will learn how to maximize the brilliance and energy you already possess to create a thoroughly satisfying life. As you apply these 28 laws, you'll gain the ability to define what success is for you, and learn how to attract the things that matter the most to you in life.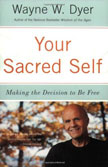 Wayne W. Dyer
Your Sacred Self
Find on Amazon
In this liberating book, Wayne W. Dyer teaches us: To tap the power of our highest self, to live each day with a power of peace and fulfillment, to develop a sense of satisfaction with ourselves and others, and to move from our insatiable need for more to an awareness of abundance.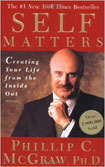 Phillip C. McGraw, Ph. D.
Self Matters
Find on Amazon
Self Matters creates a new way of thinking.  Phillip McGraw takes self-awareness to the next level with a variety of interactive exercies, focusing on such issues as: Identifying the content for your personal truth, reprogramming your life pattern so you can create the future you want, and identifying key areas of conflict between fictional and authentic living.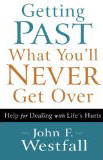 John F. Westfall
Getting Past What You'll Never Get Over
Find on Amazon
Everybody has stuff they can't get over! Sometimes you can't just pick yourself up and move on; we long for the day when we will "get over it" and have closure.   John F. Westwalls leads you beyond your pain and into life of confidence, freedom, and secure joy.