This is a list of books recommended for more insight on building up your childs self-esteem: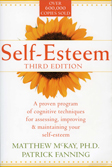 Matthew McKay, Ph.D. and Patrick Fanning
SELF-ESTEEM: A Proven Program Of Cognitive Techniques For Assessing, Improving, and Maintaining Self-Esteem
Find on Amazon

Self-Esteem serves as a comprehensive guide, offering proven programs for assessing, improving, and maintaining your self-esteem. Learn step- by- step methods for helping you achieve the following: Handle your mistakes and respond well to criticism, foster compassion for yourself and others, set and meet goals that will enrich your life, use visualization for self-acceptance, and build self-esteem in children.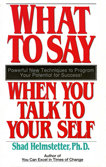 Shad Helmstetter, Ph.D.
What To Say When You Talk To Yourself
Find on Amazon
Dr. Helmstetter shows you how to make positive self-talk a permanent habit. Learn how to create the energy to turn your dreams into reality by unlocking the secrets of what to say when you talk to yourself. Imagine relying on no one but yourself to optimize your outlook, focus your plans, and keep you on top, in touch, and going for your dreams.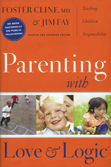 Foster Cline, MD., and Jim Fay
Parenting With Love And Logic
Find on Amazon
If you want to raise kids who are self-confident, motivated, and ready for the real world, take advantage of this win-win approach to parenting. Your kids will win because they will learn responsibility and the logic of life by solving their own problems. You'll win because you'll establish healthy control without resorting to anger, threats, nagging, or exhausting power struggles.