This is a list of books recommended for more insight on self confidence: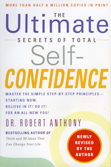 Dr. Robert Anthony
The Ultimate Secrets Of Total Self-Confidence
Find on Amazon
Dr. Anthony offers a handbook for breaking loose from mediocrity and dissatisfaction. His approach is foundeed on the principle that every person does his or her best in every situation given their current level of self-awareness; by being willing to open up our minds and question those old beliefs, realign our thoughts using our creative imagination, and reach for our passionate motivation and sense of purpose, we can raise our awareness as well as our expectations, and set ourselves on the road to a better future.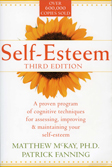 Matthew McKay, Ph.D. and Patrick Fanning
SELF-ESTEEM: A Proven Program Of Cognitive Techniques For Assessing, Improving, and Maintaining Self-Esteem
Find on Amazon
Self-Esteem serves as a comprehensive guide, offering proven programs for assessing, improving, and maintaining your self-esteem. Learn step- by- step methods for helping you achieve the following: Handle your mistakes and respond well to criticism, foster compassion for yourself and others, set and meet goals that will enrich your life, use visualization for self-acceptance, and build self-esteem in children.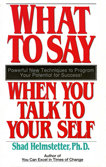 Shad Helmstetter, Ph.D.
What To Say When You Talk To Yourself
Find on Amazon
Dr. Helmstetter shows you how to make positive self-talk a permanent habit. Learn how to create the energy to turn your dreams into reality by unlocking the secrets of what to say when you talk to yourself. Imagine relying on no one but yourself to optimize your outlook, focus your plans, and keep you on top, in touch, and going for your dreams.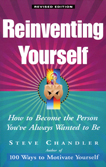 Steve Chandler
Reinventing Yourself
Find on Amazon
Steve Chandler helps you develop your hidden potential. You will learn techniques for breaking down negative barriers and letting go of pessimistic thoughts that prevent you from achieving your dreams and goals. The book offers many recommendations on how to reinvent yourself from the limited, fictional persoanality of old to the person you have always wanted to be.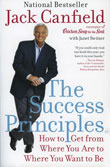 Jack Canfield
The Success Principles
Find on Amazon
The Success principles will teach you how to increase your self-confidence, tackle daily challenges, live with passion or purpose, and realize all of your ambitions. The book spells out 64 timeless principles, if practiced every day, has the power to transform your life.
Find on Amazon
The Untethered Soul walks you through your relationship with your thoughts and motions, helping you to uncover the source of your inner energy. It teaches you what you can do to free yourself from habitual thoughts, emotions, and energy patterns that limit your consciousness. Finally, with perfect clarity, the book opens a door to life lived in the freedom of your innermost being.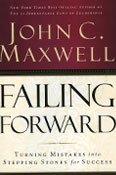 John C. Maxwell
Failing Forward
Find on Amazon
Most people are never prepared to deal with failure. Learn how to confidently look the prospect of failure in the eye and move forward anyway. In life, the question is not if you will have problems, but how you are going to deal with them. Stop failing backward and start failing forward.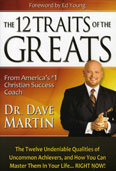 Dr. Dave Martin
The 12 Traits of the Greats
Find on Amazon
Dr. Dave Martin shows you the most effective traits, strategies, and techniques of great performers in life. The profound insights and time-less wisdom on subjects such as focus, passion, decision making, visualization, integrity, and much more will lead you to success in your personal life.