This is a list of books recommended for more insight on building a successful relationship: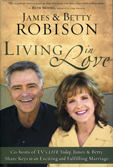 James and Betty Robinson
Living In Love
Find on Amazon
With a down-home wisdom, James and Betty Robinson reveal how a committed, growing, lifelong relationship is built and sustained. They offer no-nonsense advice on marital issues like expectations, trust, past baggage, money, conflict resolution, sex, parenting, communication, and more.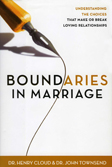 Dr. Henry Cloud and Dr. John Townsend
Boundaries In Marriage
Find on Amazon
Whether you are just starting out as a couple, have been married for several years, or are seriously contemplating marriage, Boundaries in Marriage will show you how to establish your own boundaries and respect those of your partner. Only when you and your mate know and respect each other's needs, choices, and freedom can you give yourself freely and lovingly to one another. This book can help you make even the best marriage better.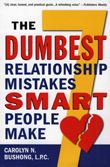 Carolyn N. Bushong, L.P.C.
The 7 Dumbest Relationship Mistakes Smart People Make
Find on Amazon
History does not have to repeat itself. Mistakes don't have to happen. Why is it that men may be different but the relationship problems never seem to change? You can break the pattern. Once you arm yourself with the knowledge and insight of the seven dunbest relationship mistakes people make, you can build one that lasts.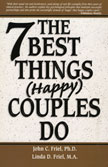 John C. Friel, Ph.D. and Linda D. Friel, M.A.
The Seven Best Things Happy Couple Do
Find on Amazon
The Seven best Things happy couples Do brings you to several compelling factors that make-up a truly great relationship. The book will take you on a journey to look at your life and yourself. It will examine the following topics to enrich your relationship: You must be willing to divorce, know how to choose a partner, let yourself be astonished, manage your fears, hurts, shame, and loneliness, be sexual, own your part, and let disappointment enrich you.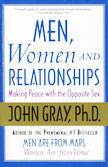 John Gray, Ph.D.
Men, Women, and Relationships
Find on Amazon
John Gray shows you how to improve your relationships by accepting and celebrating the differences between the sexes.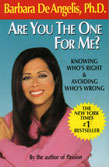 Barbara DeAngelis, Ph.D.
Are You The One For Me?
Find on Amazon
Are You The One For Me helps you to find and keep the right partner and make love last. Barbara will show you the formula for finding love that will last, and help you to understand yourself and the one you love. The ultimate guide in choosing the right partner.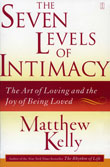 Matthew Kelly
The Seven Levels Of Intimacy
Find on Amazon
The Seven Levels of Intimacy explains step by step how to move beyond our fears and experience the power of true intimacy. By achieving each of the seven levels, we can understand and gain confidence in our partners and ourselves until we are fully able to experience love, commitment, trust, and happiness. With profound insight this book redefines how we view our interactions with one another. By experiencing the depths of intimacy, we can create strong connections, deep joy, and lasting bonds that we all long for in our lives.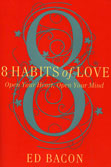 Ed Bacon
8 Habits of Love
Find on Amazon
Take the first steps on a life-changing journey toward self-discovery, creativity, and healing. By celebrating – and sharing – the love that already lives inside us, we can free ourselves from the fear, anger, and sadness that cause so much suffering.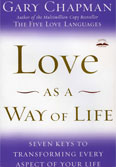 Gary Chapman
Love as a Way of Life
Find on Amazon
Relationship expert Gary Chapman shows how genuine love can direct your interactions with other people, leading to a positive change in their lives and yours. You'll learn how the seven traits of love – kindness, forgiveness, courtesy, humility, generosity, and honesty – work together to transform your approach to everyday encounters with others.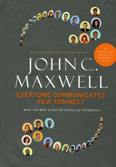 John C. Maxwell
Everyone Communicates Few Connect
Find on Amazon
How can you really connect with others? John Maxwell says, "Connecting is the ability to identify with people and relate to them in a way that increases your influence with them. The ability to communicate and connect with others is a major determining factor in reaching your potential. To be successful you must be able to connect with others." John teaches you the skills to learn how to connect.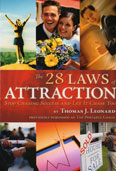 Thomas J. Leonard
The 28 Laws of Attraction
Find on Amazon
With Thomas Leonard's time-tested, power-packed system, you will learn how to maximize the brilliance and energy you already possess to create a thoroughly satisfying life. As you apply these 28 laws, you'll gain the ability to define what success is for you, and learn how to attract the things that matter the most to you in life.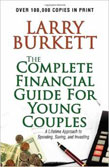 Larry Burkett
The Complete Financial Guide for Young Couples
Find on Amazon
Whether you are about to marry or are still in marriage's early years, best-selling author Larry Burkett can steer you around the pitfalls that result from mishandling your money.  In this valuable guide he will help you establish budgets, discover what type of insurance you need, diagnose economic danger signs in your marriage, explore different types of investments, and much more.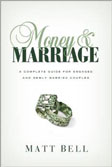 Matt Bell
Money & Marriage
Find on Amazon
Financial expert Matt Bell shows you the way.  This book will help you make the most of each other's strengths, teaching you how to work together to build a solid financial future.  Through a ten step action plan, you'll learn how to prioritize goals, get out of debt, build savings, invest wisely, buy a house, and much more – all in a way that minimizes stress and maximizes unity.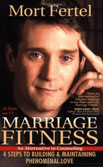 Mort Fertel
Marriage Fitness
Find on Amazon
Marriage Fitness is an innovative step-by-step relationship-changing system.  In this groundbreaking book, Mort Fertel teaches you how to neutralize your problems and put into practice 20 positive relationship habits that will shift the momentum of your marriage.