This is a list of books recommended for more insight on your own personal purpose: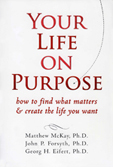 Matthew Mckay, Ph.D., John P. Forsyth, Ph.D., George H. Eifert, Ph.D.
Your Life on Purpose
Find on Amazon
Discover how to find and do what you are passionate about. Learn how to keep mental obstacles, fears, and daily demands from blocking your path to fulfillment. Learn how to focus on what truly matters to make your dreams a reality. Stop postponing your goals and dreams. Your life on purpose is about doing what matters to you every day to feel fulfilled and alive.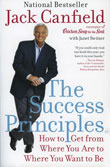 Jack Canfield
The Success Principles
Find on Amazon
The Success principles will teach you how to increase your self-confidence, tackle daily challenges, live with passion or purpose, and realize all of your ambitions. The book spells out 64 timeless principles, if practiced every day, has the power to transform your life.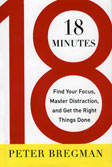 Peter Bregman
18 Minutes
Find on Amazon
18 Minutes explains how to make sure you have plenty of time to do the things that matter most to you in life-so that your life reflects your true values and priorities.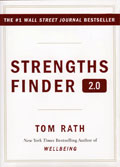 Tom Rath
Strengths Finder 2.0
Find on Amazon
Loaded with hundreds of stategies for applying your strengths, this book offers a personalized strengths discovery and action-planning guide for applying your strengths in the next week, month, and year.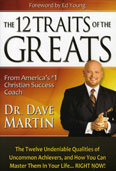 Dr. Dave Martin
The 12 Traits of the Greats
Find on Amazon
Dr. Dave Martin shows you the most effective traits, strategies, and techniques of great performers in life. The profound insights and time-less wisdom on subjects such as focus, passion, decision making, visualization, integrity, and much more will lead you to success in your personal life.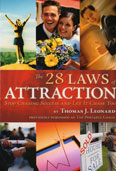 Thomas J. Leonard
The 28 Laws of Attraction
Find on Amazon
With Thomas Leonard's time-tested, power-packed system, you will learn how to maximize the brilliance and energy you already possess to create a thoroughly satisfying life. As you apply these 28 laws, you'll gain the ability to define what success is for you, and learn how to attract the things that matter the most to you in life.