This is a list of books recommended for more insight on public speaking: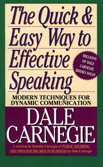 Dale Carnegie
The Quick And Easy Way To Effective Speaking

Find on Amazon
Dale Carnegie's easy-to-master five-step program will put you on track to be a powerful, effective speaker. Exchange self-consciousness for self-confidence. Learn how to persuade, to get action, to impress and convince, and to entertain.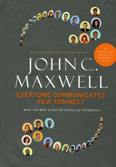 John C. Maxwell
Everyone Communicates Few Connect
Find on Amazon
How can you really connect with others? John Maxwell says, "Connecting is the ability to identify with people and relate to them in a way that increases your influence with them. The ability to communicate and connect with others is a major determining factor in reaching your potential. To be successful you must be able to connect with others." John teaches you the skills to learn how to connect.