This is a list of books recommended for more insight on positive thinking: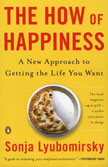 Sonja Lyubomirsky
The How of Happiness
Find on Amazon
Many people look for happiness in the wrong places. We have been conditioned to think that things like a dating partner, beauty, a promotion, or material possessions will make us happy. Unfortunately, while we pursue these short-term pleasures, we ignore the more effective routes to long-tem happiness. Dr. Sonya Lyubomirsky reveals that much of our capacity for happiness is within our power. The How Of Happiness details and delivers a positive and empowering way to sustain a new level of joy in our lives.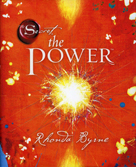 Rhonda Byrne
The Secret: The Power
Find on Amazon
The life of your dreams has always been closer to you than you realize, because the power of love is inside you. To create anything, to change anything, all it takes is just one thing: the power of love. As you come to understand the way life works and the power you have inside you, you will experience the magic of life in its fullness-and then you will have an amazing life. Rhonda Byrne teaches, "when you give the power of love, it will come back to you."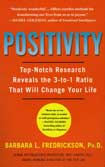 Barbara L. Fredrickson, Ph.D.
Positivity
Find on Amazon
With Positivity, you'll learn ten surprising forms of positivity and how to tap into your own unique sources of optimism. You'll learn to see new possibilities, connect with others, and become the best version of yourself.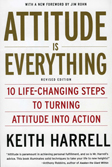 Attitude Is Everything is an enlightening,  inspiring, and practical guide for gaining control of your career and your life by ridding yourself of negative baggage, building positive attitudes, and turning them into action to help you achieve your dreams.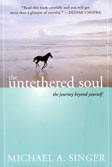 Michael A. Singer
The Untethered Soul
Find on Amazon
The Untethered Soul walks you through your relationship with your thoughts and motions, helping you to uncover the source of your inner energy. It teaches you what you can do to free yourself from habitual thoughts, emotions, and energy patterns that limit your consciousness. Finally, with perfect clarity, the book opens a door to life lived in the freedom of your innermost being.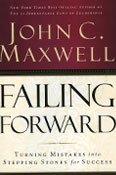 John C. Maxwell
Failing Forward
Find on Amazon
Most people are never prepared to deal with failure. Learn how to confidently look the prospect of failure in the eye and move forward anyway. In life, the question is not if you will have problems, but how you are going to deal with them. Stop failing backward and start failing forward.