This is a list of books recommended for more insight on leadership development: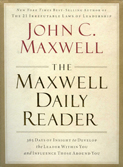 John C. Maxwell
The Maxwell Daily Reader
Find on Amazon
The Maxwell Daily Reader provides you with timeless leadership principals that can begin to transform your leadership today. The Maxwwell Daily Reader draws its unique power from an ageless truth: The heart of leadership is created through actions, put into practice one day at a time. Each message will equip you with the inspiration to unlock and bring out the leader within you.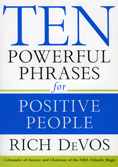 Richard DeVos
Ten Powerful Phrases For Positive People
Find on Amazon
Ten Powerful Phrases For Positive People offers you the key to unlocking your powerful potential. Simply by adding ten life-changing phrases to your daily conversations, you can build relationships, motivate achievement, instill confidence, and change attitudes in your work and family life.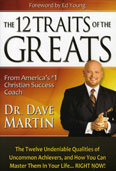 Dr. Dave Martin
The 12 Traits of the Greats
Find on Amazon
Dr. Dave Martin shows you the most effective traits, strategies, and techniques of great performers in life. The profound insights and time-less wisdom on subjects such as focus, passion, decision making, visualization, integrity, and much more will lead you to success in your personal life.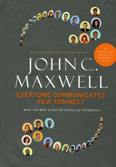 John C. Maxwell
Everyone Communicates Few Connect
Find on Amazon
John C. Maxwell says if you want to succeed, you must learn how to connect with people. Anyone can learn how to make every communication an opportunity for a powerful connection. Maxwell shares his five principles and five practices to develop the crucial skill of connecting.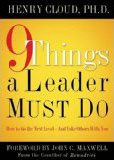 Dr. Henry Cloud
9 Things a Leader Must Do
Find on Amazon
Why do some leaders accomplish what they want, while others seem to regularly experience frustration and setbacks? Why do some leaders achieve their goals, while others barely survive? Dr. Henry Cloud presents a simple yet profound roadmap to help leaders – and those who want to become leaders to arrive at greater levels of personal growth.