This is a list of books recommended for more insight on your own personal happiness: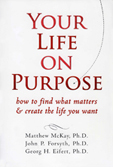 Matthew Mckay, Ph.D., John P. Forsyth, Ph.D., George H. Eifert, Ph.D.
Your Life on Purpose
Find on Amazon
Discover how to find and do what you are passionate about. Learn how to keep mental obstacles, fears, and daily demands from blocking your path to fulfillment. Learn how to focus on what truly matters to make your dreams a reality. Stop postponing your goals and dreams. Your life on purpose is about doing what matters to you every day to feel fulfilled and alive.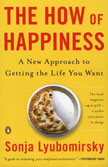 Sonja Lyubomirsky
The How of Happiness
Find on Amazon
Many people look for happiness in the wrong places. We have been conditioned to think that things like a dating partner, beauty, a promotion, or material possessions will make us happy. Unfortunately, while we pursue these short-term pleasures, we ignore the more effective routes to long-tem happiness. Dr. Sonya Lyubomirsky reveals that much of our capacity for happiness is within our power. The How Of Happiness details and delivers a positive and empowering way to sustain a new level of joy in our lives.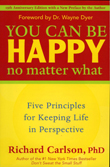 Richard Carlson, Ph. D.
You Can Be Happy No Matter What
Find on Amazon
Number one New Your Times bestselling author, Dr. Richard Carlson, offers a navigational tool that gently guides readers through life's challenges and restores the joy of living. With this simple practical guide, Dr. Carlson shows us how to be happy now, before we solve our problems. By understanding five principles – Thought, Moods, Seperate Realities, Feelings, and the Present Moment – we can discover a new mode of living that doesn't repress natural emotions yet doesn't allow feelings and thoughts to overwhelm us.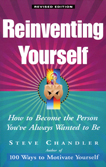 Steve Chandler
Reinventing Yourself
Find on Amazon
Steve Chandler helps you develop your hidden potential. You will learn techniques for breaking down negative barriers and letting go of pessimistic thoughts that prevent you from achieving your dreams and goals. The book offers many recommendations on how to reinvent yourself from the limited, fictional persoanality of old to the person you have always wanted to be.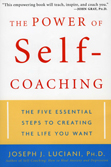 Joseph J. Luciani, Ph. D.
The Power Of Self-Coaching
Find on Amazon
Nobody is born insecure, angry, bored, or depressed. Dr. Luciani explains how unhappiness is just a bad habit. This self-coaching program will help you unlearn reflexive, destructive thinking and arm you with the tools you will need to free yourself from your mental and emotional traps. You will learn how to identify patterns of thought and feelings that are making you unhappy. Develop self-talk techniques to develop new, healthy ways of thinking and feeling, and tap into your creative, intellectual, and emotional potential to live the life you deserve.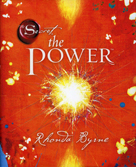 Rhonda Byrne
The Secret: The Power
Find on Amazon
The life of your dreams has always been closer to you than you realize, because the power of love is inside you. To create anything, to change anything, all it takes is just one thing: the power of love. As you come to understand the way life works and the power you have inside you, you will experience the magic of life in its fullness-and then you will have an amazing life. Rhonda Byrne teaches, "when you give the power of love, it will come back to you."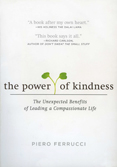 Piero Ferrucci
The Power Of Kindness
Find on Amazon
Piero Ferrucci points out that the kindest people are the ones most likely to flourish, and in turn enable others to thrive. Ferrucci explores the many surprising facets of kindness and points out that it is this trait that will lead to your own individual happiness and the happiness of those around us.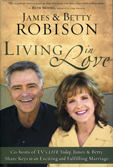 James and Betty Robinson
Living In Love
Find on Amazon
With a down-home wisdom, James and Betty Robinson reveal how a committed, growing, lifelong relationship is built and sustained. They offer no-nonsense advice on marital issues like expectations, trust, past baggage, money, conflict resolution, sex, parenting, communication, and more.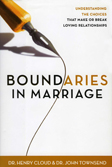 Dr. Henry Cloud and Dr. John Townsend
Boundaries In Marriage
Find on Amazon
Whether you are just starting out as a couple, have been married for several years, or are seriously contemplating marriage, Boundaries in Marriage will show you how to establish your own boundaries and respect those of your partner. Only when you and your mate know and respect each other's needs, choices, and freedom can you give yourself freely and lovingly to one another. This book can help you make even the best marriage better.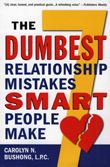 Carolyn N. Bushong, L.P.C.
The 7 Dumbest Relationship Mistakes Smart People Make
Find on Amazon
History does not have to repeat itself. Mistakes don't have to happen. Why is it that men may be different but the relationship problems never seem to change? You can break the pattern. Once you arm yourself with the knowledge and insight of the seven dumbest relationship mistakes people make, you can build one that lasts.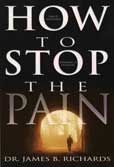 Dr. James B. Richards
How To Stop The Pain
Find on Amazon
How to Stop the Pain is about the pain we all experienec every day. Learn how to break the link to the pain from the past. Identfy the sources for your suffering. Learn how to not be hurt by insults or criticism. Free yourself from the need to judge others. Every day millions of people live in heartache. You've been wounded, and just can't seem to heal. You try to get on with your life but just can't seem to move forward. This book will free you from the forces that would turn you into a victim. It will lead you through a step by step process that will free you from the pain of the past and protect you from the pain of the future.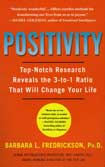 Barbara L. Fredrickson, Ph.D.
Positivity
Find on Amazon
With Positivity, you'll learn ten surprising forms of positivity and how to tap into your own unique sources of optimism. You'll learn to see new possibilities, connect with others, and become the best version of yourself.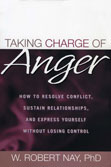 Robert Nay, Ph.D.
Taking Charge Of Anger
Find on Amazon
Dr. Nay has a six step program that can help you regain control from anger, even in the most stressful, hot-button situations. The proven program shows you how to stand up for yourself without losing your temper.
1) Figure out wihich of the five faces of anger are a problem for you.
2) Recognize the early warning signs of anger.
3) Identify and change unrealistic expectations.
4) Communicate effectively when differences arise.
5) How to practice management skills alone and in public.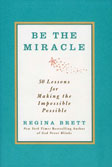 Regina Brett
Be The Miracle
Find on Amazon
Be The Miracle shares lessons to inspire you to make positive changes in the world around you. Regina utilizes 50 lessons for making change possible and making a difference in your own personal world.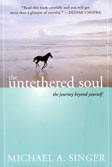 Michael A. Singer
The Untethered Soul
Find on Amazon
The Untethered Soul walks you through your relationship with your thoughts and motions, helping you to uncover the source of your inner energy. It teaches you what you can do to free yourself from habitual thoughts, emotions, and energy patterns that limit your consciousness. Finally, with perfect clarity, the book opens a door to life lived in the freedom of your innermost being.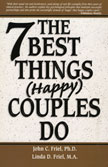 John C. Friel, Ph.D. and Linda D. Friel, M.A.
The Seven Best Things Happy Couple Do
Find on Amazon
The Seven best Things happy couples Do brings you to several compelling factors that make-up a truly great relationship. The book will take you on a journey to look at your life and yourself. It will examine the following topics to enrich your relationship: You must be willing to divorce, know how to choose a partner, let yourself be astonished, manage your fears, hurts, shame, and loneliness, be sexual, own your part, and let disappointment enrich you.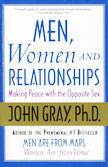 John Gray, Ph.D.
Men, Women, and Relationships
Find on Amazon
John Gray shows you how to improve your relationships by accepting and celebrating the differences between the sexes.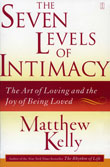 Matthew Kelly
The Seven Levels Of Intimacy
Find on Amazon
The Seven Levels of Intimacy explains step by step how to move beyond our fears and experience the power of true intimacy. By achieving each of the seven levels, we can understand and gain confidence in our partners and ourselves until we are fully able to experience love, commitment, trust, and happiness. With profound insight this book redefines how we view our interactions with one another. By experiencing the depths of intimacy, we can create strong connections, deep joy, and lasting bonds that we all long for in our lives.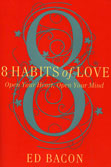 Ed Bacon
8 Habits of Love
Find on Amazon
Take the first steps on a life-changing journey toward self-discovery, creativity, and healing. By celebrating – and sharing – the love that already lives inside us, we can free ourselves from the fear, anger, and sadness that cause so much suffering.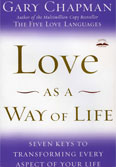 Gary Chapman
Love as a Way of Life
Find on Amazon
Relationship expert Gary Chapman shows how genuine love can direct your interactions with other people, leading to a positive change in their lives and yours. You'll learn how the seven traits of love – kindness, forgiveness, courtesy, humility, generosity, and honesty – work together to transform your approach to everyday encounters with others.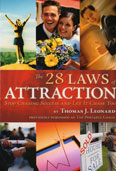 Thomas J. Leonard
The 28 Laws of Attraction
Find on Amazon
With Thomas Leonard's time-tested, power-packed system, you will learn how to maximize the brilliance and energy you already possess to create a thoroughly satisfying life. As you apply these 28 laws, you'll gain the ability to define what success is for you, and learn how to attract the things that matter the most to you in life.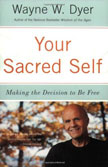 Wayne W. Dyer
Your Sacred Self
Find on Amazon
In this liberating book, Wayne W. Dyer teaches us: To tap the power of our highest self, to live each day with a power of peace and fulfillment, to develop a sense of satisfaction with ourselves and others, and to move from our insatiable need for more to an awareness of abundance.