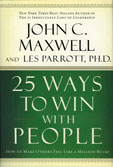 John C. Maxwell and Les Parrot
25 Ways To Win With People
Find on Amazon
John C. Maxwell and Les Parrot's best-selling book offers specific action steps for building great relationships. Learn how to unlock your personal charisma to win with every person you encounter.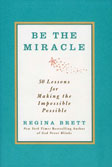 Regina Brett
Be The Miracle
Find on Amazon
Be The Miracle shares lessons to inspire you to make positive changes in the world around you. Regina utilizes 50 lessons for making change possible and making a difference in your own personal world.
Find on Amazon
The Untethered Soul walks you through your relationship with your thoughts and motions, helping you to uncover the source of your inner energy. It teaches you what you can do to free yourself from habitual thoughts, emotions, and energy patterns that limit your consciousness. Finally, with perfect clarity, the book opens a door to life lived in the freedom of your innermost being.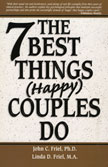 John C. Friel, Ph.D. and Linda D. Friel, M.A.
The Seven Best Things Happy Couple Do
Find on Amazon
The Seven best Things happy couples Do brings you to several compelling factors that make-up a truly great relationship. The book will take you on a journey to look at your life and yourself. It will examine the following topics to enrich your relationship: You must be willing to divorce, know how to choose a partner, let yourself be astonished, manage your fears, hurts, shame, and loneliness, be sexual, own your part, and let disappointment enrich you.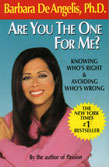 Barbara DeAngelis, Ph.D.
Are You The One For Me?
Find on Amazon
Are You The One For Me helps you to find and keep the right partner and make love last. Barbara will show you the formula for finding love that will last, and help you to understand yourself and the one you love. The ultimate guide in choosing the right partner.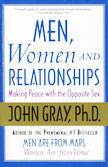 John Gray, Ph.D.
Men, Women, and Relationships
Find on Amazon
John Gray shows you how to improve your relationships by accepting and celebrating the differences between the sexes.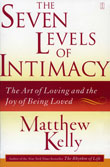 Matthew Kelly
The Seven Levels Of Intimacy
Find on Amazon
The Seven Levels of Intimacy explains step by step how to move beyond our fears and experience the power of true intimacy. By achieving each of the seven levels, we can understand and gain confidence in our partners and ourselves until we are fully able to experience love, commitment, trust, and happiness. With profound insight this book redefines how we view our interactions with one another. By experiencing the depths of intimacy, we can create strong connections, deep joy, and lasting bonds that we all long for in our lives.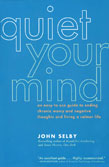 John Selby
Quiet Your Mind
Find on Amazon
Quiet Your Mind teaches you how to shift away from negative mental habits toward a place of inner clarity and peace. It includes guidance that will help you to:
1) Liberate your mind from deep-seated prejudices and self-judgments.
2) Stop dwelling on the past and feeling anxious about the future.
3) make decisions from a place of clarity and love-not fear.
4) Learn specific practices for all areas of your life.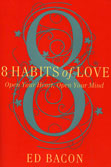 Ed Bacon
8 Habits of Love
Find on Amazon
Take the first steps on a life-changing journey toward self-discovery, creativity, and healing. By celebrating – and sharing – the love that already lives inside us, we can free ourselves from the fear, anger, and sadness that cause so much suffering.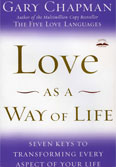 Gary Chapman
Love as a Way of Life
Find on Amazon
Relationship expert Gary Chapman shows how genuine love can direct your interactions with other people, leading to a positive change in their lives and yours. You'll learn how the seven traits of love – kindness, forgiveness, courtesy, humility, generosity, and honesty – work together to transform your approach to everyday encounters with others.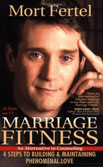 Mort Fertel
Marriage Fitness
Find on Amazon
Marriage Fitness is an innovative step-by-step relationship-changing system.  In this groundbreaking book, Mort Fertel teaches you how to neutralize your problems and put into practice 20 positive relationship habits that will shift the momentum of your marriage.