This is a list of books recommended for more insight on dating: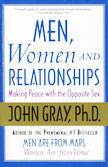 John Gray, Ph.D.
Men, Women, and Relationships
Find on Amazon
John Gray shows you how to improve your relationships by accepting and celebrating the differences between the sexes.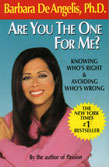 Barbara DeAngelis, Ph.D.
Are You The One For Me?
Find on Amazon
Are You The One For Me helps you to find and keep the right partner and make love last. Barbara will show you the formula for finding love that will last, and help you to understand yourself and the one you love. The ultimate guide in choosing the right partner.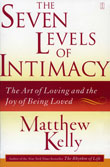 Matthew Kelly
The Seven Levels Of Intimacy
Find on Amazon
The Seven Levels of Intimacy explains step by step how to move beyond our fears and experience the power of true intimacy. By achieving each of the seven levels, we can understand and gain confidence in our partners and ourselves until we are fully able to experience love, commitment, trust, and happiness. With profound insight this book redefines how we view our interactions with one another. By experiencing the depths of intimacy, we can create strong connections, deep joy, and lasting bonds that we all long for in our lives.