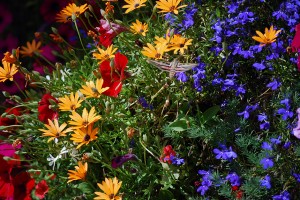 Do you allow your life to be shaped simply by what happens to you? Many people float through life – waiting for what comes to them – reacting to the events that fall their way. Unfortunately, when most people look back on their lives they realize they should have been more pro-active in shaping the outcome of their lives.
How much time, effort, and planning do you put into your personal growth? In reality, most people invest their energy into what will give them the most immediate reward – planning a vacation, weekend, or party, buying a boat, car, or clothing. But what about planning your life and who you want to become? Planning your life is about finding yourself, knowing who you are, and then customizing a plan for growth. German Bell, a noted behavioral scientist, did a study of retired, successful executives; he asked them what they would do differently if they had the opportunity. The response that ranked far ahead of the rest was this: I should have taken charge of my life and set my goals earlier.
We do not get a rehearsal in life; we must make the best decisions we can in the moment. But life can become complicated, throwing us off course. And when you realize your life becomes the culmination of all of your daily decisions, you can start to grasp the importance of investing your time into developing a master plan for who you want to become. When we know where we are going, it is easier to make the multitude of daily decisions that impact our lives.
The best strategy is to develop a system. What is a system? A system is a process for achieving a goal based on specific, orderly, repeatable practices. Efficient systems will leverage your time, money, and abilities. Consider the following "system developing ideas" expressed by John Maxwell in his book, The 15 Invaluable Laws of Growth:
1)      Effective systems focus on the big picture. You may be busy but to be truly effective you must know where you want to go; you must have the end in mind. It is not enough to just be busy; you must be targeted on the areas of your life that are essential to your personal growth.  To be successful in growing yourself, you must have the big picture in mind. What is your big picture?  Your big picture is the areas you desire to grow to achieve your purpose. Consider the themes in your like that are important to you and where you would like to improve. For example, your spiritual life, your primary relationship, more meaningful friendships, maintaining your health, hobbies, a skill to advance your career, facing fears that are holding you back, or perhaps a new attitude toward failing experiences. Once you have determined a few themes of where you would like to improve, you are ready to develop the systems to advance yourself in those areas.
2)      Make use of priorities. Every efficient system focuses your attention toward what is the best use of your time right now. Make it a habit to write down your priorities for each day. A priority based system will help you not to get lost in the daily clutter of life but rather help to refocus your mind on what is important; focusing on priorities will aid you in moving forward toward your life goals.
3)      Measure your progress. When you have written goals for improvement, it allows you to measure your progress. Reviewing your goals and actions periodically allow you to evaluate your progress, judge results, diagnose problems, and create new actions steps for moving forward.
4)      Every effective system must include actions steps. What value does a written plan of your personal growth goals provide without the written action steps to get you where you want to go?  Ask yourself, "what are you going to do now to accomplish your goals?" Planning is important, but it is not enough; it is the action steps that get you there. People who develop written action steps within their systems are almost always more successful than people who don't.
5)      An organized system utilizes time efficiencies. Time is what life is made of; how you spend your time every day will determine who you become. An organized system gives you power over how you spend your time, moving you closer toward your personal growth goals. When you know your purpose and priorities, and you have planned your daily actions, you have clarity of thought that strengthens everything you do. Use systems to organize how well you use your time.
6)      Effective systems promote consistency. You will never change your life until you change something you do daily. So the secret of your success will always be found in how favorably you have changed your daily habits. As a result, any system you develop must promote day in and day out consistency.
Visit our companion website for free business success information: businessknowledgestrategies.com