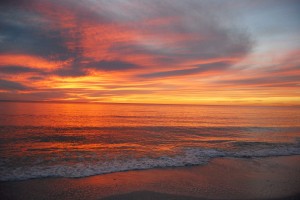 What is the importance of a boundary in a relationship? Primary relationships are based upon a love relationship deeply rooted in freedom. Each partner is free from the other and therefore free to love the other. While boundaries help us to realize our freedom, we must act responsibly. Responsibility tells us we are the ones who must work through our feelings and learn how to feel differently; only we can allow ourselves to get pushed beyond certain limits, becoming resentful and powerless. By taking the responsibility to communicate boundaries, we can realize freedom. Something incredible happens as love, freedom and responsibility work together. As love grows, partners become more free from the things that enslave. They gain a greater and greater sense of self-control and responsibility. As they act more responsibly, they become more loving. As the love grows, so does the freedom, leading to more responsibility. As they become more free to be themselves, the love relationship deepens.
Boundaries in Marriage by Dr. Henry Cloud and Dr. John Townsend explains seven principles by which to structure your marriage or primary relationship.
1)      The principle of sowing and reaping. This principle means our actions have consequences. When we do loving, responsible things, people draw close to us. When we are unloving or irresponsible, people withdraw from us by emotionally shutting down, or avoiding us, or eventually leaving the relationship. Boundaries are the key; when we set limits with our partner, we are saying, "I may love you, but I'm not going to pay for your problems." In primary relationships, sowing and reaping has to do with how partners affect and impact each other's heart. Regardless of the problem, the answer is the same – the one who has the problem must face the consequences of their actions.
2)     The principle of responsibility. This principle means we are responsible to each other but not for each other. We must each be responsible for our own feelings, attitudes, values, and the handling of life's everyday difficulties.
3)     The principle of power. When you attempt to assert boundaries over a partner it will not work. The principle of power clarifies over what we do and don't have power. For example, we have no power over the attitudes and actions of other people; we do, however, have the power to change our own hurtful ways in a relationship; we do not have the power to change someone else, but we can influence them by modeling desirable behavior.
4)     The principle of respect. This principle states that if we wish others to respect our limits, we need to respect theirs. The law of respect fosters love. Loving your partner means desiring and protecting her freedom of choice; it means appreciating that she has her own mind, values, and feelings. The key to being close and loving is your partner experiencing the gift of freedom from you and seeing the love you are extending in giving this freedom.
5)     The principle of motivation. This principle states that we must be free to say no before we can wholeheartedly say yes. No one can actually love another if he feels he does not have a choice. A loving relationship means each partner makes their own choices based on their values, rather than out of fear of consequences – fear of losing love, feeling guilty, fear of anger, being alone, losing approval.  Fear always works against love. The "have to" destroys the "choose to." When we are freely choosing to love, we are no longer driven by the above fears; we are driven by affection.
6)     The principle of proactivity. The principle of proactivity is taking action to solve problems based on your values, wants, and needs. Proactive people solve problems without having to blow up in an emotional reaction. Proactive limits maintain love, freedom, and reality in relationships. Proactive people keep their freedom, and they disagree and confront issues rather than getting caught up in emotional storms.
7)     The principle of communication. This principle simply states that a boundary that is not communicated is a boundary that is not working. Partners need to make clear what they do or do not want. They need to work on understanding what their spouse is saying about their boundaries. When boundaries are exposed, two souls can be connected; but when boundaries are unexposed, love struggles.
Visit our companion website for free business success information: businessknowledgestrategies.com